At High Point Swim Club, you can enjoy a summer of fun airrelaxation. One of the premiere pools in the North Brandyine area of Wilmington, Delaware, we offer:


- A 25-yard-pool and fenced baby pool

- A wooded, park-like setting

- Wooded Sun Decks

- Basketball court

- Full Playground

- Sand Volleyball

- Lounge chairs

- Party rental availability

- Swimming Lessons

- Swim Team for kids ages 5-18

- Shaded picnic grounds, tables, and gas grills

- Ice cream, drinks & snacks for sale

- GaGa Ball Pit

- Corn Hole

- Family and Adult Social events

- A pavilion for dining or hosting gatherings

High Point Swim Club is located at 1819 Foulk Road in Wilmington, Delaware, just north of Silverside Road. Please click "View Larger Map Here" at the bottom of the image to open it in Google Maps.


View Larger Map Here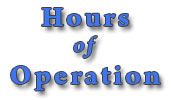 Saturday 5/29/22: 12pm - 8pm (Opening Day!)
After June 12, 2022 the pool is open daily the following hours:
Sunday thru Thursday: Noon - 8pm
Friday & Saturday: Noon - 9pm
August 14th-20th, the pool is open daily Noon - 8pm
After August 21, 2022 the pool is open daily the following hours:
Monday 8/22 - Thursday 8/25: 2pm - 8pm
Friday 8/26 - Sunday 8/28: Noon - 8pm
Monday 8/29 - Friday 9/2: 2pm - 8pm
Saturday 9/3 & Sunday 9/4 - Noon - 8pm
Monday 9/5: Noon - 7pm (Labor Day - last day for the 2022 season)
The pool will close at 3:30 PM on the folowing dates to host a swim meet. You may use the opposing team's pool for the evening.
Tues June 21st - Lane Swim Club
Thurs June 23rd - Ashbourne Swim Club
Thurs June 30th - Windybush Swim Club

1. Members must check in at the guard table to be signed in upon entering the pool area. Guest fees will be paid upon entry (see Item #2 for guest policy).
2. Members may bring guests to the pool. Members must be present during their guest's attendance and are responsible for their behavior. Guest fees will be charged for guests ages 3 and up. (Individual guest passes and booklets of 6 passes are available from the lifeguards.) Unused passes will carry over to the next season.
3. No smoking cigarettes or vaping is permitted within the fenced area. Smoking is permitted only outside the fenced area.
4. No pets are permitted on the property.
5. Food and drinks are permitted within the pool area, but not in the pool proper.
6. No gum chewing, glass bottles or glass cups are permitted in pool area.
7. Each swimmer must shower with soap before entering the main pool.
8. Any person suffering any communicable disease, skin eruption, fungus infection or eye-nose-ear-or throat infection should refrain from using the pool. Any person with COVID-19 symptoms will not be permitted to enter the facility. A 2 week quarantine will be necessary for those members who have been sick before they are permitted to return to the pool.
9. The baby pool is closed during home swim team meets and practices.
10. On days of home swim meets, the main pool will close early to allow the staff to prepare for the meet. During home meets, members are permitted to use the pool of the opponent team.
11. Children age 14 and older may attend the pool without an adult, if they are able to swim one length of the pool to the satisfaction of the pool management. In order for your child to enjoy this privilege, parents must fill out a request (available from the lifeguards and kept on file), listing phone numbers in case the parent needs to be contacted. LIFEGUARDS ARE NOT BABYSITTERS!
12. Children under 14 must be accompanied by a parent or caregiver of at least 16 years of age.
13. Only children 6 and under may use the baby pool. Direct parent supervision is required for all children in the baby pool area.
14. Children that are not potty trained must wear waterproof diapers. Children not clothed in these "swimies" diapers are not permitted in the baby pool or main pool. NO EXCEPTIONS!
15. All personal injuries, however slight must be reported immediately to the guard on duty.
16. No diving in the shallow end of pool.
17. No running on pool decks.
18. The Pool Board of Directors or lifeguards on-duty must approve the use of any swimming equipment or floatation devices in the main pool. An adult or guardian must be within 3 feet of any child who is a non-swimmer using a floatation device. Lifeguards may disallow floatation devises if the lifeguard believes that the devise poses a safety risk to the child with a floatation devise or to others, or if the flotation devise is not being used properly.
19. The use of illegal substances on pool property is strictly forbidden.
20. Polite and considerate behavior towards others is expected at all times. Excessively rough play and loud, abusive, and foul language is strictly prohibited. Discrimination of any kind will not be tolerated.
21. The Pool Board of Directors and lifeguards are in charge at all times and have the authority to enforce all rules.
22. Failure to comply with any of the above may result in forfeiture of membership privileges.
23. Pool hours (weather permitting) are Monday through Thursday Noon-8PM; Friday & Saturday Noon-9PM. Weekday hours will be limited until the last day of DE Public School. Any chages to our hours of operation will be posted on our Facebook page. times.
24. Pool days (weather permitting) are the Saturday of Memorial Day weekend through Labor Day.
25. *Members* may host parties during normal pool hours only. The Pool Party Rental agreement must be completed with a $30 deposit and submitted at least 2 weeks prior to the event date. Weekday parties consisting of 20 or more guests will require the hiring of additional life guards at your expense. The guard fee is mandatory for weekend parties. A guest fee will be charged for non-members over the age of 3 (the guest fee also applies to those who will not be swimming). Reservations must be made with the Pool Manager two weeks prior to the event to ensure no conflicts.
Please download the Rental Agreement Form and submit your application to the lifeguards on duty at the pool.
Please note: **High Point Pool Membership is required to host a party.** Memorial Day, Labor Day and July 4th are all blackout dates.
26. Ice Cream, soda, juice and snacks are available for sale. Pre-paid chit cards are available from the life guards.
27. Propane grills are available for all members & guests. Please be courteous and clean the grill after use.
28. Clothing and other personal belongings that remain unclaimed at the pool will be collected in our lost-and-found bins. At the end of each of the season all unclaimed items will be donated to a local charity.


29. We offer a playground, gaga pit and basketball court. Members may bring their own toys, however please be sure to take them home with you each day. Please do not hang on the basketball nets. Disciplinary action will be taken if the basketball rims are broken.
30. Life guards provide group and private swim lessons. Children will be grouped according to swimming ability and age. Details will be posted on the bulletin board. Please see lifeguards for information.
31. The High Point Hammerheads Swim Team competes in the North Brandywine Swim League. The team is open to all member children ages 5 through 18. Click here for more Swim Team details.